---
PrestiGia Division | DISCOVER THE NEXT-GENERATION YOUTUBE NETWORK
PrestiGia — We offer many services for YouTube content creators of all sizes.
Creator Minds is a worldwide YouTube multi-channel network (MCN) and PrestiGia Division multi-channel network with a mission to put you on the digital world. We can assist you in areas such as product, programming, cross-promotion, partner management, digital rights management, monetization/sales, and/or audience development like your channel is our channel! We're completely dedicated to providing the best service to each and every partner in our network, as the number of channels we work with grows, we're hiring more staff to ensure the quality of service is not jeopardized. We've developed a powerful suite of tools to give you the freedom to improve your channel, in the ways you want to. This is in addition to the service we have built our company from, whereby you can contact us at any point for technical issue's, optimization help or general business advice, There is a science to making the most of your presence on the YouTube platform. Every description, tag and thumbnail makes a difference. When we show you reports of increased engagement and analytics, you'll see what we mean, Joining PrestiGia automatically brings you to the highest levels of YouTube Partnership. That means being eligible to make money from your YouTube presence, having access to premium resources and much more.
Over 250 years of videos watched daily on PrestiGia Division!
---
​Make sure you meet the minimum requirements, the contract can be changed automatically.
---

90% Revenue share Recruiter ProGram Contract For 12 Months $1 Payout threshold Copyright Protection

---

Requirements

---

Original Content +100,000 Views Per Day +50,000 Subscribers

---

70% Revenue share Recruiter ProGram Contract For 12 Months $1 Payout threshold Change Contract

---

Requirements

---

Original Content 500+ Views Per Day No Copyrighted Material

---

60% Revenue share Recruiter ProGram Contract For 3 Months $1 Payout threshold Change Contract

---

Requirements

---

Original Content 100+ Views Per Day No Copyrighted Material
We are an emerging creator, publisher and distributor of next generation video content. YouTube's best channels partner with Us to build professional careers by growing their audiences and unlocking lucrative partnerships with advertisers.
---
CHECK OUT THESE AWESOME FEATURES!
Channel Optimization

You will have access to a live support rep, as well as fast-response (on average, within 12 hours) email support. All channels receive the same VIP treatment, no matter how big they are.


Revenue Share

Whether's it's managing applications, answering support tickets, generating revenue sheets in multiple formats, customizing what emails your partners get, changing revshare for a specific partner and more; our network dashboard can handle it!


In addition to English, our platform supports French, Portuguese, German, Italian, Lithuanian, and Russian and arabic.

---

NO Paypal fees

We take our partners' issues seriously and we have dedicated support desk to solve your issues. We ensure to solve any issue from our side within 24 hours.


---

APPLICATION FORM
You have no need to worry about partner payments each month! Our system automatically send out payments each month at the set payout threshold (the lowest possible).

---

Referral program

We provide a few lines of JavaScript to generate simple application forms for a given contract, recruiter, or language or Subnetworks.

---

Custom Contracts
| | |
| --- | --- |
| We won't allow anyone to steal your content. If copies of your work are being uploaded elsewhere, we will find and monetize or remove it, at your discretion. | Nearly everything is branded with your network's name, support email, support telephone, social media links, logos, and more. |
---
We run YouTube's leading networking system
Huge flexibility with network development.
Earnings via 3 powerful income streams.
Powerful administrative network dashboard.
Back to back support from professionals.
Powered by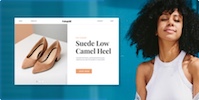 Create your own unique website with customizable templates.