FAQ
GOT QUESTIONS? OR YOU NEED SUPPORT?
---
What is a Youtube Network?

An organization that actively supports the development of online content creators, primarily on the YouTube platform. Partners within a YouTube network receive premium advertisements on their content, as well as features and support that are distinct to each network.

---

How and When do I get paid?

All payments to our partners are sent through partner provided PayPal email. We also offer the option to get paid through Bank Transfer or Western Union.

---

Am I Eligible to join?

We look for passionate Youtubers .We look for Youtubers who have shown a commitment to their channel's development, regardless of the channel's subject matter. Although we look for a minimum amount of viewers, subscribers and activity on your channel, we take other factors into consideration, such as frequency of uploading and content that is consistent with the values of our Network. No channels with copyrighted material, no channels that abuse the system or that propagate hateful messages.

Is there an age limit to become a partner?

There is not an age limit for partners to join the Network. Tell to your parents to make one for you. Money will go to your parents. So, you have to convince them to open one for you. In the case you have a bank account, we can transfer it to your account.​

---

Is there a minimum to transfer?

The minimum to transfer through PayPal is 1$, and for Bank transfer 150$, or Western Union is 150$. You will always have 100% control over your channel.

---

Is there a special date for payments?

No, payment period takes place first Day from each month. It depends on the payment system selected (PayPal, Bank transfer or Western Union) and how much time takes for our finance department to manage and send the money.

---

Can a current Partner apply to Be a Director?
---
What happen for those countries in which PayPal is not allowed?
​There are two possible ways to send the money; could be through Western Union or by Bank Transfer. In both cases those entities ask for an interest to be charged (The cheapest one, would be through Bank Transfer and it is around 10$ for non Eu countries). For that reason we cannot send every dollar earned as we do through PayPal. We must ask for a minimum of 150$ as a Net Revenue, in order to have a real amount to send and cover those interests charged (10$). We will keep your amount every month till it reaches 150$. Once you reach it, we have to wait to receive the money from YouTube (one month later) and we will send it through the option you like the most. You have to consider which the cheapest way is for you and provide us the information required to send the money.
---
What happens if I get a copyright notice?

We take copyright incredibly seriously. We do not partner channels with copyright strikes or copyrighted material, If your account status is in "Good Standing" then you are on your way to partnership.

Can I use other's videos?

Definitely NOT. Create your own. You can get a strike by uploading someone else's content. Be sure that you have a written confirmation from that person to use his content. http://www.youtube.com/copyright_school​
---
---
Powered by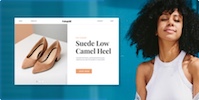 Create your own unique website with customizable templates.