---
Recruiter Application
---
THIS IS THE APPLICATION PAGE TO BECOME
A TALENT RECRUITER FOR PRESTIGIA DIVISION.
---
---
Who can apply?

We welcome anyone to apply, please be aware that we will only accept those who attempt a very well thought through application written in perfect English. You will be brought on as a trial recruiter, you will be expected to find 10 partners, once you hit 10, we will partner your channel and take you on as a full recruiter. You will then be paid for every single channel that you recruited and any more you recruit going forward. Trial recruiters get access to our brand new Recruiter Dashboard which provides live updates on all of your recruits, to track your progress and completion of the trial.

Full recruiter benefits:

You will receive 10% of the profit generated for PrestiGia by every channel you recruit monthly.
Support and mentoring from our team of YouTube experts.
Welcome pack with all of the information you need to get started.
Partner channels instantly, no waiting around for approval, minimum requirements overlooked to partner friends.
---
The PrestiGia Division affiliate program allows you to gain your own referral URL for your friends and fans to click on and sign up for an PrestiGia YouTube partnership. There's no waiting around, your link will be activated immediately. As a recruiter PrestiGia relies on you to bring in new and upcoming talent to our YouTube network! So what will You gain from this? Well, to begin you receive a 10% commission of the partners earnings one year! Whatever they make you get 10% Guaranteed. Not only that but you get access to our Recruiter dashboard to track your payouts and earnings as well as partners you have referred and their statistics! a recruiter is someone who searches YouTube for up and coming channels to join PrestiGia as a partner and become the next YouTube sensation! This program is open to anyone! We have a dashboard for you to login and see who has applied for partnership. Have constant contact with our full support team!
---
---
Recruiters' Form
After reloading the browser, the information is sent successfully

---
We run YouTube's leading networking system
Huge flexibility with network development.
Earnings via 3 powerful income streams.
Powerful administrative network dashboard.
Back to back support from professionals.
Powered by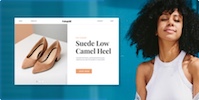 Create your own unique website with customizable templates.