---
Would you like to help YouTube channels become partnered under the PrestiGia Division? Please fill out the form below!
Scouts are individuals dedicated to PrestiGia Division and are an integral part of the PrestiGia staff team. They are responsible for finding YouTube channels to be partnered with the PrestiGia Division.
Before you are accepted into the PrertiGia Division recruitment team, candidates are put through a trial system. During this time they are watched carefully and examined on professionalism and ability, and to see if they would be a worthwhile asset to PrestiGia Division.
​
Head of Scouts: Marlin
Senior Scout Recruiters: Alvaro, Anthony

Requirements :

• Basic experience with Skype or Gmail
• Experience with Google Documents
• An understanding of the PrestiGia Division Partnership requirements
• Must be 15 years of age (You can apply if younger, but you must have adult maturity levels)
• A flawless understanding of international copyright law

Current Requirements for PrestiGia Division Partnerships:

1) All channels must average 20+ views per day
2) All channels must be at least 1 month old.
3) All channels must contain at least 3 videos, no less.
4) All channels must follow copyright law.
---
---
Powered by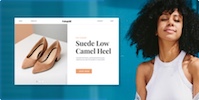 Create your own unique website with customizable templates.